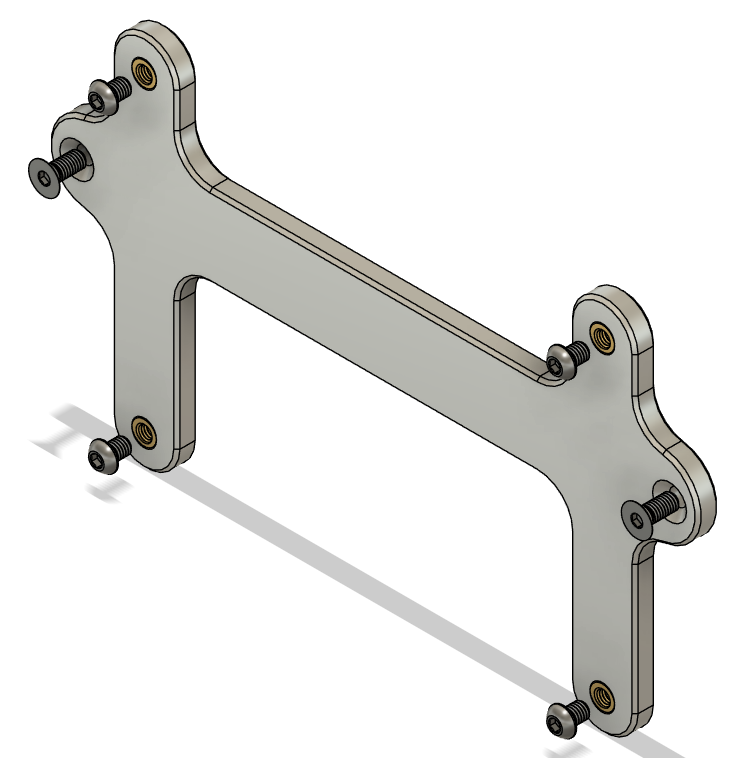 2016-2018 Ford Focus RS Rear License Plate Bracket
This is a 3D printed variation on our previously machined aluminum brackets.

This revised bracket is printed from PETG (but is also available in carbon fiber-infused nylon if you desire extra strength) and is significantly lighter than our original aluminum version. Will you be able to bludgeon a large predator into submission with this one? Probably not. But it is plenty strong enough for its intended purpose and still solves the problem that the original bracket was intended to address: preventing the screws from being driven into the hatch and scratching your paint.
You will reuse your OEM bracket-to-car countersink flat head screws, but we now include 1/4-20x3/8 stainless steel screws for mounting your plate to the bracket. If you are using a plate frame, the included screws may not be long enough.
Custom logos are also available! Get in touch with us before purchase.
---
---
More from this collection